Overview
In 2023, there is a huge pressure on companies across all sectors to continue to build businesses and make money while also keeping abreast of modern cultural and scientific expectations. It is seen that today companies are competing to evolve as progressive future-proof workplaces and stay out of the set niche curve. Many employees' friendly initiatives are enabling major transformation in setting the DNA of progressive places to work across the nation.
From Coping to Competing, Progressive workplaces highlights a shift in mindset for cutting the curve for trendsetting.
India as the nation, under the aegis of Hon'ble Prime Minister Narendra Modi, aspires to be a 5 trillion-dollar economy by 2025, where transforming workplaces have been determining a crucial role in enhancing economic growth and contribution to economy.
McKinsey report backs to assert that in an ascending crowning business ecosystem, more than 95 percent of economic profit is contributed by the top 20 per cent of organisations that are working on innovating parameters for employee protection, trust, satisfaction, benefits, evolving DNA, cultural work-ecosystem, flexibility and newer approach and others.
The Progressive Places to Work 2023
by ET EDGE – A Times Group Initiative
In a bid to acknowledge and celebrate efforts by signature workplaces on their laudable innovations and evolution with focus on developing employee friendly culture, diversifying of benefit-oriented policies, promoting equitable work-culture, inclusivity of women in key-decision making and strategic role, building robust tech DNA, setting sustainable environment, and others.
The Progressive Places to Work 2023 is an effort to shine the strobe light on such top workplaces that have seized the unique unfreezing opportunity before them to imagine and create new systems and modes of organisation that are more flexible, integrated, resilient, and ultimately, more human.
The conclave will aim to accelerate some trendsetting progressive workplaces at the forefront, which integrates employee benefit, wellbeing, building a resilient, happy, and productive staff, and equality in business strategy and planning. It will also act as a powerful forum for shared learnings, cross-sectoral interaction, and analysis expertise to accelerate progress, delivered by proactive cooperation for scalable results.
Coffee Table Book 2023
The ET Edge has been instrumental in organizing discussions in forms of webinars, round tables, events, networking dinner across the year with stakeholders in the best workplaces and fem-tech sector. It now looks to acknowledge and recognize organizations who have opened new opportunities for themselves & their employees through our latest coffee table book "The Progressive Places to Work 2023."
The coffee table book will celebrate the passion and hard work of the organization contributing to value led efforts. The progressive places to work felicitations are designed to acknowledge the effort made by organizations towards achieving the objective of creating an employee centric work environment.
Through this initiative, we aspire to include success stories of companies that have elevated their employees in a variety of ways, including providing employment stability, caring for emotional and mental well-being, and cultivating a resilient, cheerful, and productive workforce. This list aims to honour, recognise, and laud companies who have set the bar high when it comes to improving their workplace culture.
Key Topics
to be discussed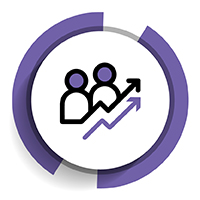 Workplace growth
Nurturing disciplined ecosystem for workplace growth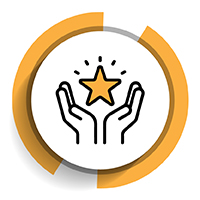 Opportunities at workplace
Enhancing equitable opportunities at workplace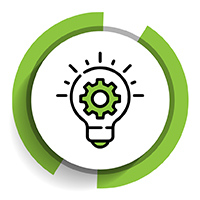 Strategic decision-making
Adoption of women in strategic decision-making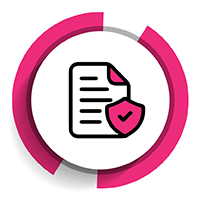 Organisation policies
Diversifying organisation policies to practice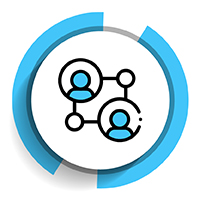 Identifying the levers
Identifying the levers of inclusiveness, employee engagement, cross-dimensional networking within organisation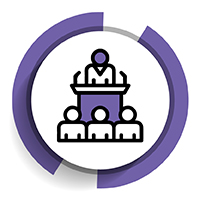 Leveraging learning modules
Nurturing disciplined ecosystem for workplace growth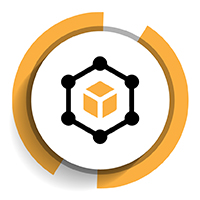 Tacking
Nurturing disciplined ecosystem for workplace growth
Who Should Attend It
Learning and Development Heads
Criteria of Recognition
Organization must have an operational office(s) in India for a minimum of 3 years as of September 2023
Organisations that provide proper compensation and related benefits to their employees i.e Incentives, bonuses etc
Organization that provides skill, career development and training for their employees
Organization that gives strong emphasis on nurturing holistic employee wellbeing
Organization that actively advocate for and support healthy work-life balance among their employees
Organization that promotes gender diversity at all organizational level, fostering inclusion and equality
Organization that has maternity benefits to their women employees along with other health benefits
Organizations that implement robust policies and programs to proactively prevent sexual harassment
Organizations that have policies & and initiatives for promoting employee safety
Organizations that promote Open door Policy
Organizations that have re-engineered their operations model by mastering digital transformation